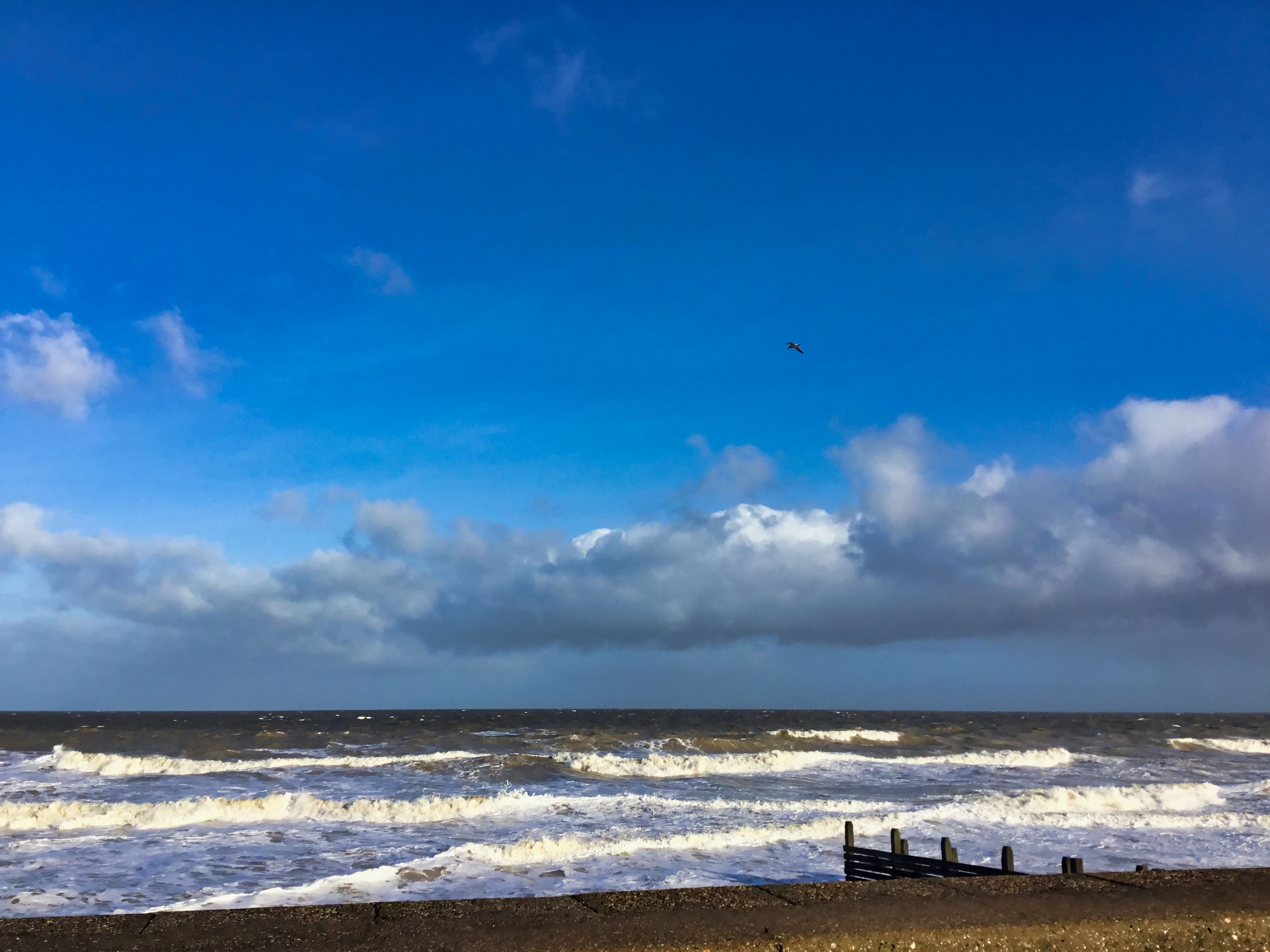 Spiritual Reflections: Living the Holy Way through Lent

Lent Day 39
Calling Upon The Spirit: The Spirit is pure Love in Action; a real Power in the world. How can the Spirit protect us? The Spirit brings gifts that aid us, so that we can act wisely, discern truly, to help us make right decisions. The Spirit is the Messenger of God. Let us listen for the messages the Spirit brings that will help keep us safe as we walk a Holy path with God. 
The Spirit brings healing on multiple levels; healing of mind, healing of body, healing of emotion, healing of spirit. And when the way ahead feels impossible, when hope is waning, the Spirit brings miracles unexpected, that can save us. The energy of Love, uplifts us, carries us forward and energises us, empowers us with confidence. 
Praying in the Power of the Spirit, comforts, strengthens, renews and brings spiritual protection, especially when we pray the Our Father, the prayer of the Son to the Father, reflecting His own greatest need for protection for the path ahead: His Passion and death, which leads on to renewal, Resurrection and Life eternal. Let us always remember this incredibly powerful prayer, this gift that blesses us again and again each time we pray it. Amen

Lent Day 38
Although we trust and know that God  is with us, still we sometimes struggle to feel Him here. The physical pain gets in the way of feeling His Presence, the stresses of the day can be overwhelming and seem huge. Our urgent need for action feels ignored. Often we are left feeling that we are continually waiting with little real change in our situation. 
These are the times to look with inner spiritual eyes at our situation. Now is the time to look up to see His radiant shining face before you, loving you, caring, tending over you, being with you, weeping with you, but always tenderly with you. 
It is at these times that it can help to reflect on the small things, not necessarily the big things, to see change and goodness in your life or feel it in action. Looking back we may then see real progress, even if it is only in small ways or seemingly insignificant ways to others, yet still it can make a big difference to us. 
It is time to remember hope, to listen for the Word of God, to look for beauty, anything that reconnects you with truth and goodness. This then can bless your struggling moments and remind you that He is here and every moment of  your life, is precious, just take a moment to remember that. Put down the burdens that you carry and give them to Him, so that you can see a clearer way through, you find you can cope with the uncopable, you can find light within you and without. Amen

Lent Day 37
God hears every prayer and every second of our life is precious to Him. Sometimes when things are difficult, it is hard to keep trusting or believing that He is hearing our cry; this is when great faith is needed.

We can hope and pray that He will keep us safe and bring us through the difficult moments of our lives. We know that God is with us in all we suffer. In Him then, we trust, totally.

And when the need is great, we need to ask in trust, for His help, expecting a powerful response!

When our need is absolute,

Your response is total, Lord.

For this we trust and thank you! 

Amen

Lent Day 36
Let us out put trust in God - and with confidence claim the Truth that He is with us. How wonderful to know that He will renew us by His love, for when love graces our lives we are transformed.

When all seems lost, He will can lift us into the golden light of His Love and restore Hope. When all seems difficult, His light prevails. Be not afraid He tells us. Feel His love overflowing towards us, then we can walk ahead with confidence. 

He delights in us. He watches over us. He leads us and guides us. He protects us. His way always leads to Love. His love is immeasurable and He celebrates each victory with us.  He shares in our joy He holds us in our sorrow and comforts us in our hurt.

What friendship, what involvement, what caring He shows us, then.

Therefore let us give praise to the Lord for all His goodness and His Love, we can give thanks that He restores us to right seeing, He blesses all in His name. Amen.

Lent Day 35
As we continue on our journey through Lent, let us seek silence to better hear the Word of God speaking to our hearts. Spending even a few moments contemplating on silence can lift our spirits and bring new wisdom to the fore.

Let us not forget that the peace that silence can brings is a blessing. In silence we find the tunes of the angels dancing in our souls and the messages of God, the Word alive and aloud and very, very present in the apparent emptiness of life, yet to be created. This is the exciting joy of Revelation, bringing new things into being, greater than we can think or imagine sometimes. For all creation emanates from this profound silence, where all is full and yet to be revealed.

Lent Day 34
It is good to praise God, especially when things are tough. Praise lifts us up into good energy; into brighter energy that can bless and transform, where a new vision is possible, where Hope endures.By focusing on God, rather than fear or difficulty, we are uplifted by His Radiance, which can bless us and help us stand firm, no matter what the circumstances, for we remember then that He is with us and He will give us strength.

Praising God shifts our focus away from fear and despair to Hope and Love. When we put our trust in material things we will never be totally certain of them, the physical world is transient by nature, but we can always Trust in God. He will always Love us.

Knowing this we can hold onto Him with Faith and that in turn gives us Courage in all that we face. 

Praise indeed to God, for He can help us in any circumstance. Praise God's Holy and precious name, which lifts us into His Light, Truth, Hope and the Safety of knowing Him. This is why we can stand firm and have confidence in Him.

We can call upon God's Holy Name, knowing that He will hear us and answer us and help us in our struggles. How tall we can then stand, when we know God is with us? Tall indeed!

Let us always remember God's
Holy Name
and rejoice in His Loving Presence,
Let us always be confident in Him then
and sing His Praises, gladly. Amen.

Lent Day 33
How wonderful it is to know that we are beautiful.

Can we allow this into ourselves and truly believe it, though? For though it is the truth, life pulls us down, circumstances and interactions don't necessarily make us feel that. At these times it can help to remember that God has made each one of us beautiful and He wants us to know this. We may not always feel beautiful, so how important it is to be reminded of this truth.

Acceptance may be more difficult if we receive a lot of negating messages from the world. This is why we need to develop our relationship with God, for He helps lift our hearts and minds into a greater reality, based on Love, Joy, and Beauty, which is infinite and immeasurable.

God then reveals the depths of His Love for us; He helps us to know how beautiful we truly are, for that is how He made us to be. If we have lost touch with this knowledge, He can help us find ourselves once more. This is the joy of relationship with God. We are lifted into the energy of Love and there we can find healing and restoration.

Let us pray to see and know
our own beauty and that
of each other.
Let us give thanks for God's Love that restores truth.
May our Joy be complete in Him. Amen
Lent Day 32
The Lord brings us comfort and strength. He leads us safely through difficult times, as a shepherd leads his flock. Therefore we can feel safely tended and if we feel lost, He will come to find us, because He cares for each one of us and leads us, always, ultimately toward Love.

Whenever we feel lost or worn out, we only need look to God and ask for His help. He will give us inner strength and a Peace not of the world. If we call His name, He will answer, for He loves us and He will never abandon us.

We can always find rest in Him and comfort, no matter how weary we are. So there is nothing to fear. We just need to remember the Good Shepherd and call on Him to find us, to comfort and guide us safely on. 

Lord we thank you for your goodness 
and with confidence we trust in you,
that you will always protect us 
and lead us safely and comfort 
us in our need.
Amen
Lent Day 31
It is comforting to know that God has always known us, even before we were born. 
It gives strength of purpose and consolation to know we have been called by God to serve and that service was meant to be. It is important then to serve and to speak; to speak for God, knowing it is His will and even if we feel small and unable, even if we do not know what to say, God has already blessed us and He will guide us and help us, for we are His children.

How comforting to know that we are totally His children. He knows when we feel small and helpless, but He is our refuge and He will will never abandon us.

When He wants us to speak He will give us the words. He will speak through us because it is His will, therefore we need not be afraid because of what we do, what we speak, if it  is God's will, then He will be with us. Let us pray for Discernment then to hear truly and speak rightly. For He has loved us and guided us from the very beginning and will always come to our aid. Amazing and wonderful. Amen.

Let us thank God for His 
many blessings, for His
gift of life to us and for His
will that flows in us,
throughout our lives. Amen.

Or joy 



Lent Day 30
It is so important to let your light shine fully so that it can be seen clearly.
This is the meaning of the Gospel reading that says "don't let your light shine under a tub "(Matthew 5:13-16) 

Too often we do not let our light shine clearly and brightly. We all carry the light of God, let it shine bright, so that all can know you are of God and that His light shines bright in you.

We are given a light to bring life to the world, to make a difference. If our lights shine and are clearly seen, then others may be drawn to God through us. We serve him best by shining brightly and bringing the Light He has given us into the world. Then we will be a beacon of Love and only goodness will flow from us and to us.

God asks us to place our lights in the best place to be seen, so that we can serve to the best of our ability.

Let us pray then that our lights
are not hidden from view
but are clearly seen by all
shining a light for God in
the world. Amen

Lent Day 29
It seems to me that God created birds so that we would always have a friend and joy in our lives. Down all the years of ill health, that we have had a garden, we have delighted in our close friendship with birds. They are so funny, demanding, reliant, friendly, delightful when they choose to hang out with you, sometimes waiting for food, sometimes it seems just for a chat or companionship.

Our best friends ever were two beautiful collared doves. They were always together sitting on a bench or in a tree in our garden. They would Caw and fly down for food, even come when called. On sunny days they would lie on the ground or balance on a bench and stretch their wings, radiating the most incredible grace. I was honoured enough to feel included in this circle of peace as I sat on the bench with them, I felt like an honorary dove and when we lost our beloved dog, they were our closest companions every day.

Now we have delightful robins that flit about or sing and chat to you. We have a blackbird who chases them off to get food. And in the sky on special days there is an incredible sight, a huge bird of prey, a Red Kite, flies overhead, gracefully spreading its wings, gliding on the thermals. What an awesome sight that is; we feel it is a messenger, bringing hope and reminding us that God is with us and He cares for us, especially when things feel hopeless. He gave us these beautiful birds.

All we have to do is look up!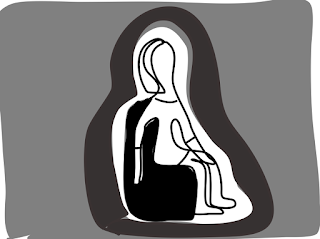 Lent Day 28
It is not easy to enter the wilderness, which often feels so barren, empty, and challenging, relying not just on yourself, but on God. This is where Trust, Faith and Confidence in the Lord come in powerfully to aid us, especially in the wilderness. For our God knows us and makes Himself known to us. 

And this is demonstrated by Jesus Christ in the Gospels, when He tells us that if we have seen Him, then we have seen the Father; John 14: 9.

Jesus enters the wilderness at the beginning of His ministry. How better to rely on God, His Father, than in this way? For it is in entering into this barren place that He can discern a wise path and spend time in contemplation and prayer with His Father. Here He can see God's Will clearly.

So when the Lord leads us into unknown places. we dare to follow, because we know that He has already been there too and is, most certainly a God of Love and Compassion. He can be relied on.

Though temptation may try us and though evil may challenge us or try to lead us astray, yet God is Steadfast and True. His Presence with us will protect us and He will lead us on. He will give us Wisdom to find safe passage through all circumstances of life that we find ourselves in.

Life may not always seem comfortable and known, for truly nothing is certain. In each moment there are a thousand choices to make. In each second we rely on God and He leads and guides us safely through life, so that even when everything is taken away, whether we expected to be led to that barren place or not, God shines most brightly there. Our dependence on Him is complete then and He fails us not.

For this is the Wonder of God. We can see Him most clearly when all is taken away. When we rely on him totally, He never fails us.

In the desert, fears may come, yet a trusting heart will always be  protected, for this is God's promise, so clearly confirmed in our Lord's Prayer, that Jesus Himself shared with us, so that we would always find the Father and know what to say. 

Lord you lead us
in Trust and Love.
You bless us and save us
You meet our every need
and you deliver us from all evil.
Praise God indeed. Praise God! Amen

Lent Day 27
Always we need to turn to God, every time we feel battered, shaken, challenged, lost, hurt, we need to turn to God who will help heal our wounds, through love.

God never leaves us alone in our pain. He will always be with us and help us in our woundedness.

He helps us grow towards Love, whether it is for Him, our neighbour or ourselves. Always He moves with us and brings us closer to His Light, to Life, to Truth and to Love.

Christ's journey on earth was ultimately an immensely painful experience, beyond words or imagination, yet He was not left in this state, no He absolutely abandoned himself on the cross, to trusting in God, His Father, despite the intensity of suffering, He gave us His open heart, filled with Love and Compassion. He opened the way to us all to find Healing and Hope when all seems helpless.

He opened the way for each of us to find Life, long and true, eternal, healed and whole.

God's promise is Christ's gift to us all, a total healing path of Love through any pain. What an immense gift, the gift of life, given through the Father by the Son and by the Father through the Son, with the Power of the Holy Spirit, an ultimate gift of Love. Praise God indeed

Lord help us always see
the Truth, whatever pain
we are in and
however difficult our path, 
let us not forget that you are with
us and you bless us always
with the promise of new life.
Amen

Lent Day 26
Spring is a most wonderful time, for as the season comes in, it welcomes with it so much new light and new growth, that it lifts our spirits high. We experience the sheer wonder of seeing  new life peeking out of the soil. Each bulb that is growing is a new friend.
Each shrub and tree that begin to bud and burst into flower is an old friends, much treasured. We see the hardy, brave crocuses poking through the old dead leaves, still hanging about on the top of the soil. Then suddenly the sun shines and they open their beautiful petals wide and soak up its light. The light shines through  their golden, white and purple petals, transforming them.
It is as if they have put on their Sunday best clothes and are singing their hearts out for sheer joy in praise of God and life.
Let us sing with them too. 
Let us open our hearts and praise God 
For the beauty unfolding before us,
Blessing each new day. Amen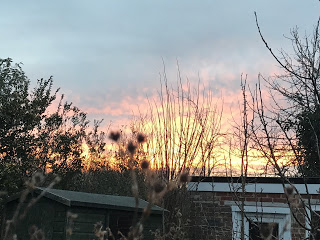 Lent Day 25
How wonderful it is to know that when we call to God, God hears us.

We are not alone, unloved or uncared for. God is with us and He hears us in our distress.

And more than hearing us, He is kindly towards us; what an amazing God to care so much for us.

So let us come as close to God as we can in thanks and gratitude: He will hear and know.

Everything is always about relationship, with God. It is not just a one way communication and this is most worthy of thanks and praise.

Let us focus our spiritual attention on God as a way of honouring Him. Let us rely more fully upon Him.

This is the blessing; as our awareness grows, it brings us into close relationship with God, who always looks after us and hears us in our needs. Praise God indeed for He is always there.

Blesssings abound because
God is with us.
He hears our cries 
for help and looks
kindly on us in 
our distress.
What kindness is this?
What joy and wonder!
Amen

Lent Day 24
Let us remember to focus on love; God's Love for us, our love for others and especially pray for healing in our love for ourselves. For this is the start of joy; to be loved and loving, forgiven and forgiving, to receive mercy and be merciful.
is the aim of Lent.

Praise God forever and ever for the Power of His Love leads us to healing and wholeness.

May we be blessed this Lent.
may we be grow 
in goodness towards God,
towards Love,
towards healing and Hope. Amen.

Lent Day 23
The Holy Spirit,  the breath of God, fills us with God's strength and enables us to stand firm and fight for justice and to have the courage to do so.

Empowered by the Spirit, fear is banished. It is God's strength that flows within us and gives us the courage to speak out, to not be victims of injustice, but to be true people, free in the Spirit of God.

What power comes from knowing God. What possibilities are there available now.

All that seems impossible is now seen with truth, the Truth of God, for nothing is impossible to God. For He is with us and He alone is our goodness and our strength and He stands firm for Truth and Justice against falsehood.

Let us pray then to be filled with the Power of the Holy Spirit. Let us always seek justice and truth and may we always find courage when we call upon God to fill us and lead us courageously to seek Truth. Amen. Amen. Amen.

Praise indeed for right vision 
and right speech, blessed by 
the Holy Spirit who 
empowers us to speak
for  truth and justice, 
for Truth and  Justice are of God. Amen
Lent Day 22
Have no fear. What a powerful statement and so hard to achieve in reality.

Because fear takes us away from God and confuses us. It can incapacitate us. Fear is the opposite of love and so we must cling to love, when fear comes knocking, we must cling to God.

This is also the phrase most used by Christ in the Gospels. Be not afraid - and again and again, because God is love and in this resides no fear , 1 John 4:18 .

This is why we need to stand firm and trust in God. Fear causes us to slide down the slippery slope away from the truth and God.

If we can keep fear away, can stand firm in God, he will save us from all the things that have caused the fear.

And when will He do this? Not at some future indefinite time - no - He will do it today. He will do it right now. 

Once again we return to Christ who is our Saviour. The Son of God leads us to his Father and the Spirit of God is released into our lives. Christ came especially to save us that no one would be lost.

This is important to remember especially when fear overwhelms us.

Call on God. He will save you. Use his Holy name. He will protect you.

And He will touch all our hearts with love if we allow Him. So many hurts will then be healed, because Jesus Christ comes to save us from fear, which brings falsehood and leads us to Truth. He fills is with His Peace and strength.

Praise God forever for His gift; His Son, the Saviour of the whole world.

See how he saves! Amen

Praise God indeed for his Saving
Grace
for His Love poured out upon us
to Banish all fear.
Praise God forever. Amen.

Lent Day 21
When we think of other times, what we had in the past or even could have in the future, it can lead us to be very unhappy with what we presently have.

The important thing about living a spiritual life is the value of the present moment, for this is where we meet God and are blessed.

Sometimes the most amazing and beautiful things are the simplest; a flower rising up out of the soil, waiting to open to the sun, a little bird hopping near and asking for food, the lick of affection from a treasured pet. These are all part of God's beautiful creation and a blessing of love to us. Let us focus, then, on the spiritually immense offering we receive from the tiniest almost insignificant things and not worry about material things. Let us not worry about the past and the future because we are blessed in the present moment and eternally by the living presence of Christ.

We need nothing else. He will provide for our needs and will never fail us.

What an amazing gift of Love to receive. Amen

Lord may we know the
blessings we receive.
May we ever be grateful for
the precious gift of
your Son who comes to
us and is available in every moment.
Amen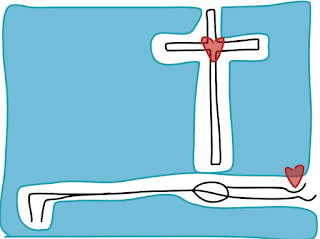 Lent Day 20
These things, injustice, tyranny, violence, discord, are of the world.

When we look upon the world with our earthly eyes we may feel overwhelmed by the things we see and dismayed that bad things are flourishing.

We therefore need to grow in awareness of God's Holy Presence in us and around us so that we might feel safe and see the truth with our spiritual eyes. The truth is His promise and He never lets us down.

Bad things happen in the world but Jesus says I am not of the world (John 17:16) and neither are His followers. We have to live our lives on spiritual principles, we are guided by love when we focus on God and ask for His blessing.

We see truly then what is of the world and what is of heaven. We see new possibilities because we are blessed by Hope and Peace which keeps us safe and we are guided by God's Holy Light to see things more clearly.

Guided by Light, all things are possible.

All hope is revealed and Life is given to us in abundance, because we live in Christ and He lives in us. Praise God indeed.

 Let us pray then with all sincerity
 to see the world through our spiritual eyes 
 so that we do not get downcast and overwhelmed. 
 Rather, let us pray 
 that we see the Light and Mercy of God
 shining brightly in the world
 for all to see. Amen

Lent Day 19
The Spirit of God is poured out on all mankind. This is the gift given to us all by Christ's death and Resurrection.

Christ himself says that he must die and then ascend so that the Spirit will come. 

We are indeed greatly blessed when we understand this.

The power of the Spirit is with us and it is as God says, people will prophesy and see visions once the Spirit comes. Healing, hope and joy are ours. Life is given to us through this power. The power of the Trinity working together has wrought an immense blessing not previously available so freely in the world before the coming of Christ. This is what we look toward during Lent; the fulfillment of Easter and the Power of Pentecost.

Christ brings hope and life, light and power, the Spirit blesses us all.Praise God indeed.

How blessed we are to receive the Spirit, to hear God speaking to us, to listen to
voice and to see the vision of goodness that God is. We are blessed indeed.

Let us shout for joy
All things are possible through
the Trinity
All things are possible with
Love and Mercy
The Spirit brings great gifts
let us shout
Come Holy Spirit
Come in Power and Love.
Amen.

Lent Day 18
How can we learn where knowledge is, if not with God? 
God is our strength. He helps us understand, by helping us gain right vision, to see clearly with the eyes of goodness.

All things come from God and all things lead to God.

Wisdom, knowledge, truth, help us to see, know and find life and light and that is ultimately where we will find peace.

Peace will also bring us to life because peace comes from God and therefore helps us to live in God.

Jesus says in the New Testament " I am the Life, the Truth and the Way"(John 14:6). This all becomes visible when we learn where knowledge is, for it lies in the Heart of Love and flows from the Holy Trinity and is fulfilled by living fully in them: Father, Son and Holy Spirit.

We will always then be guided by Light and filled with Pace not of the world. We will always be able to find the Way, because it lies with Christ ; the doorway to the Father and the Spirit, who is released in our lives so that we too may have Life and live it to the full.

What a blessing knowledge is,
When we discover it resides in God.
May we continue to grow in
knowledge and learn all we need
to know to live trustingly and peacefully in God. Amen
 

Lent Day 17
To know God is a choice that we make continually. We decide to move towards him, to get to know Him.

God is a certainty; His Love is absolute as the dawn. We can know and trust that he will come if we set our feet on the path to know Him. We can rely on Him and his right judgement.

The certainty of God is a comfort. We can trust in God. This knowledge is borne of great Faith and Belief in His utter Goodness and Presence.

As we come to know God and rely on Him, so we know that we can rely on Him utterly.

He is like the light that comes each morning at dawn, certain and sure and when the dawn light comes, we can see more clearly. We are blessed by His light and that light renews our life.

As the rain falls and refreshes us, so the Lord our God will refresh us so that we can grow and be blessed by His light and His living water, which is the Son and the Spirit.

Let us then choose to know God and ask for His blessings, His Wisdom and His Grace. Let us ask to know better the Holy Trinity: the Father, the Son and the Holy Spirit. May they truly come to us and live in us.

Praise God indeed
for his faithfulness.
We can
rely on God for He is
faithful forever.
Amen.

Lent Day 16
Christ leads us on a path of transformation, hope and forgiveness, that we call the Holy Way. It is here He calls to us to meet with Him and thus be transfigured; to be radiant with His Light. Here, we have to acknowledge all of ourselves and learn to hold our whole selves up before the Lord, for His Beautiful Light to touch and heal us and enable us to grow more beautiful too.

For to follow Christ is to let His Light shine in us and to see our own intrinsic goodness. It is to let His Love and Mercy fully into all the parts of ourselves, even those we we may not like as much as others. This brings much needed healing and comfort to all of us, that we may shine brighter in the World.

When Christ is with us, all can be transformed into goodness. We find that Mercy is not only possible, but that it is a reality.

Christ blesses us and renews us all, so that we can look upon ourselves and the world anew, with kindness, love and tender hope as our banner. Praise God indeed.

Let us pray for light and
goodness to bless and
transform us.
Let us pray to see the
goodness and truth in ourselves.
Amen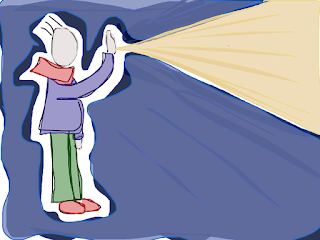 Lent Day 15
Again and again we return to the Truth of God, that He is Love; the emphasis here is on truth and trust.

Only by placing our trust in the living God can we know with all certainty that we are safe and sound, because we are loved.

Those who know God know that they are loved and joy abounds in them. Praise then comes naturally, because as we focus on Truth and feel God's loving Presence, so we give feel an urge to give thanks and praise for all good things that flow to us. We are lifted into His Light and spiritually see things more clearly. We receive His gifts of Discernment and Wisdom, to help us know what is True and what is false.

And as we grow in our relationship of trust in God, so we grow in Love in our lives and are blessed by that Love. We become more able to love and see rightly the path ahead. We rely on God's goodness and find that He strengthens and blesses us in all circumstances.

Lord in you we trust
Help us grow strong in your Love
and always follow the path 
of Truth that will lead us wisely on. Amen

Lent Day 14
We need to pray when we feel spiritually attacked or are desperately struggling with ourselves or our circumstances; when God feels far away. 

We can pray at these times that we will not desert God, because we might wrongly feel that He has abandoned us. We trust that, no matter how far away we might feel from His goodness and His Light, we do not make the choice to let go of our own goodness, nor to let go of God who is Love. For to lose touch with God's Presence, would be unimaginably hard.

That is why we need to be aware of fearful thoughts that may direct us away from the Truth and Life that God brings us. In moments of despair, we might shut God out, thinking He is not listening, perhaps or not doing enough to help us or others. In these circumstances it can even seem like God has abandoned us. Yet if we hope, if we listen, if we trust in the still small Voice of God, so it can speak to us and strengthen us in the most dire of moments.

Therefore let us pray, during every trial, to be delivered from evil. This is the meaning and the promise of the Lord's prayer. Christ is with us in every trauma, in every depth of despair, in every difficulty and challenge, to bring us safe passage through and always back to God the Father. This is why Christ came, that we would not be abandoned even if the way felt impossible. 

Christ lights the darkness and takes fear and unlove away, with the truth of His being. He fulfills the Law, He brings Love and Compassion, Mercy and Goodness to the fore. He says I will not abandon you, seek me. 

So let us always remember to seek for Him in every circumstance of our lives. 

Let us then call out to God, so that
in our desperate need, we do not feel so
overwhelmed that we abandon
His path of Love: for He is with us. Amen.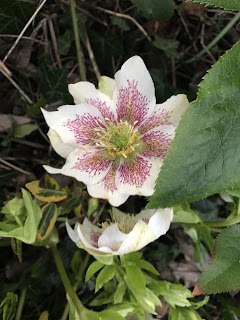 Lent Day 13
Praise and thanksgiving are essential in our spiritual life. Praise and thanksgiving bring us closer to God. They lift us into joy and they help us to focus on God's goodness and His power. 

They are especially helpful when things are not going well, as well as when we are grateful or just want to acknowledge the wonder of God in our life. 

Praising aloud can take many forms, we may praise in tongues and in song or prayer. Praise always takes us away from our small selves to the bounty of God. Singing praise lifts us nearer to God, nearer to heaven and brings us closer to His angels who sing songs of love and praise and are constantly in God's presence. Shouting aloud our thanks and our praise lifts us up. We feel lighter, happier, joyful, restored and strengthened knowing God is with us. 

It is good to give thanks for all the many blessings of the day, blessings that come from God in our lives. When we start thanking God we discover more and more how much we have to thank Him for. We appreciate alll the things we take for granted, we see God working in ways we may not have been presently aware of. 

Prayer of praise and thanksgiving then is always a wonderful thing in our lives because we find spiritual cleansing, upliftment, renewal. We come close to God and see things more clearly. We become more aware of how much love there is available to us. In every moment how much we are loved and how amazing it is that God does love us. 

Praise God indeed for 
all the many wonders He works in our midst.
Praise and thank God indeed !
Amen .

Lent Day 12
How do we make ourselves holy? 

This is the question? 

Perhaps we are made holy through our relationship with God. As we grow in right understanding with Him so we find healing and love filtering into all the places that feel unholy within us. 

Perhaps we are ashamed to come to God, perhaps guilt is persecuting us over past actions or wrong thoughts. Asking for healing, asking for forgiveness, asking for God to lead and guide us, these are some of the ways we can hopefully make ourselves holy - by listening out for God, by hearing His Word, by asking for mercy and being merciful in turn. 

We must not forget that we cannot make ourselves holy in the absence of God in our lives, because Holiness is of God. 

This then seems a call to acknowledge God in our lives and to move towards Him, to not be afraid or ashamed, but to remember that God is good and His love knows no bounds. A call to holiness then is perhaps a call to love - to love and be loved. To say yes to God and then to trust that your life will be blessed and become holy as you journey with Him. 

This then is the call for Lent.
Let us journey together with God.
Let us take a step closer.
Let our lives be filled with holiness
which flows from the love of God 
who is with us.
Amen.

Lent Day 11
It is incredibly reassuring to think that nothing is impossible to God, for with God all things are possible. It helps us to see that we need God, for He brings us to life. 

Ezekiel 37, reminds us of the Power of God to breathe new life in to us. Whatever part of ourselves feels old and dried up, dead and without life, that part can be touched by God, breathed into and brought to life again. We must therefore be encouraged, especially if we struggle with aspects of ourselves that seem not to be alive with the spirit; parts of ourselves that cannot find joy, feel unable to serve God, lack the energy to grow and change.

We must remind ourselves that God is our life and our strength and we can rely on Him to bring about newness of life and energy. We hold on to the hope that He can and will renew us with His Spirit. 

And when we feel fully alive, we will be utterly alive with God's Spirit, joy indeed. And what will we not be able to do then? 

Therefore this is a message of hope and joy, a call to renewal in the life of God. 
Let us sing, dance and shout praise for the power and possibility 
God brings to us. 
Let us be renewed in His Spirit
and serve Him anew. Amen

Lent Day 10
Lent can be a time of great difficulty and struggle, when things often seem to go wrong for us. It can feel like a real assault. It is important then, at such times, to turn to God and implore His help. Fear can often mask the way to God. Fear can make us feel very small, helpless and alone. It is at such times that we must remember God's promise to be with us and save us. He gave us our own special prayer to pray; the prayer of the Our Father. 

Never forget also, the angels and Archangels. We have our own special Guardian Angels to protect and guide us, give us safe passage through the world. The Archangel Michael is a powerful protector and one who can help us and save us, through God's good grace. 

Then we can know that we are never alone; that God will deliver us from all evil and His Light and goodness shine through every difficulty and nothing can stop this. 

We can give praise and glory to God for every outcome held in love. This is God's victory that He sent His only begotten son to triumph over all evil. Therefore if we stay close to Him we are safe and we are secure. 

Let us remember God's goodness
Let us remember we are safe
because we are held in His Power and His Love 
and Christ has triumphed for
ever and ever against all that is evil.
Amen.

Lent Day 9
This seems like an appropriate contemplative prayer for Lent, which is often a time of struggle and journey spiritually. Hopefully it will lift and strengthen, comfort and give hope and trust in the journey.

 Put Out into the Deep

Put out into the deep, dear friend.

Put out deep and trust in the Lord

Immerse yourself in His Spirit

For you will then travel a new path,

You will find a new way,

Abundant with Love

Guided by Truth

Inspired by His Wisdom,

For, He says,

My Way is always Light.

My way is always True.

My Way is always Love

And above all, My Way is filled with Mercy.

Therefore feel safe as you journey.

Be of good peace in your heart.

Trust in that which is yet to come.

Be filled with compassion for each other.

My Love knows no bounds.

Remember that I am always with you

And thus, you cannot fail to find me.

So put out into the depth of your own heart, dear friend

And Know that I am with you.

Amen

Lent Day 8

Lent is a time to ask for forgiveness. And when we call to God and ask him to forgive us, we know that He will hear us - for He is all mercy and all forgiving. This is such a wonderful aspect of God - that we can be forgiven. 

And forgiveness brings us freedom, freedom to be at peace, to be healed, to love and be loved. Solomon in all his wisdom knew how essential it is that we ask for and find forgiveness. Both are important and even more so is our need to be heard when we ask. 

How wonderful and amazing that God hears us, that He is listening to us and that He cares and is able to forgive us. 

How important then it is to try and act accordingly... 

...to listen to those who call to us and ask our forgiveness, however small the voice, may we be listening out for the request and may we too be able to find the mercy that leads to freedom and healing for us all. Amen.

Lent Day 7
When things are difficult it is a great help to praise and worship God because it helps us remember His power and His faithfulness to us. 
It is wonderful to remember always that none is more powerful than God, therefore evil cannot triumph. When evil threatens us we need to call on God's Holy Name to remind us of His Truth and to know that the power of Goodness is triumphant. This is fulfilled in the Gospels by the coming of Christ when He takes all sin upon Himself and even death itself and holds it all in His love and mercy that all may be saved and have life. Praise God indeed. 
It is clear that God's will is to save and save He will when we call upon Him especially in faith and trust. 
God's will is always love and mercy. What a comfort that His will is always to save each one of us. What a comfort to envision the Good Shepherd who saves all His sheep and will not leave one to stray without going after it to save it. 
Always again and again, we see the amazing way Jesus Christ fulfils the message of the Old Testament by a more personal way - the way of the Son of Man. The Living God comes to be with us and opens up new meaning, shows ever more wonderfully the fulfilment of the Word of Yahweh spoken in the Old Testament. 
What joy we must have when we understand that God loves us and wants us to be safe with Him. Glory to God indeed.

Lent Day 6
The journey through Lent can often feel like a desert experience, especially this year as we are all living through a frightening Pandemic. Yet it is here, in such a barren place, that God speaks tenderly and mercifully to us. 
Difficulties and problems always seem to abound in our lives at this time of year. The sense of being in the wilderness is not new to us, though in truth it does not necessarily get easier to bear, the longer it goes on. Yes, if you have dwelled in total isolation for a while, there becomes a familiarity and a way of learning, to an extent, to cope with it, but in the desert, there is also hardship, there is emptiness, there is silence. 
Here we become totally open to God and reliant on His message of hope and perseverance. Here, we can become more aware of His goodness and mercy, we can rely upon Him to hear our need and speak to us and lead us on, for that is also what Christ did. In that He leads the way and reveals to us the importance of our spiritual lives to sustain us during the challenges and temptations that we may endure in the wilderness. 
It is here, in the bleakest of places, that we can hear Him most clearly and come to rely on Him totally. This is where trust and faith grow and expand. This is where we become fully alive in Spirit. This is where we worship God and find Him truly with us. This is where our relationship with the Trinity can grow and develop.
So no matter how hard the journey through Lent is and no matter how dire our own particular life is, we can know that God has called us, that He wants us to be reliant upon Him and that He will hear us clearly and respond lovingly. And when things are difficult, for it is not always easy in such a hard and barren wilderness, we can turn to God in prayer and contemplation and ask that His Will be done, for that Will is always Love and Mercy and thus it can be trusted.
Therefore do not be afraid to enter into the wilderness. Be not afraid of the seeming emptiness and disorientation that it can bring, but rely on the bounty of God who longs for you to be with Him and trust Him.
He will lead us. 
He will guide us.
He will hear us when we call,
for He has called us to know Him more.
Let us give glory to God then. Amen.

Lent Day 5
We do not need false idols, for we have the true presence of the living God, with us. God has made this very clear. He is our God, eternally present and available. We need nothing else, when we truly walk with God. He makes it a personal relationship that we can find in Him. He offers Himself to us, with open heart. How amazing is that? What more could we possibly want?
It is too easy to turn away from the spiritual, to make the things which seem immanent and important more important than God. Let us learn, then, to maintain our focus on God, to develop our spiritual insight to sense God's presence here and present with us. This leads us to Trust, to Faith. This leads us to goodness.
Let us then turn to God who says, "I am", as Christ says to His Disciples in the New Testament, because "I am" is with us now and forever, in every moment and leads us all the way to heaven.
May we find peace in our hearts as we turn our thoughts and our contemplation more towards the living God this Lent. Let us reject all false idols and focus our spiritual eyes on the true Presence of the One who is God and who loves us all. Amen.

Lent Day 4
How often does God call to us? How often do we pass by and not know that God is calling us personally?
We can live close to God our whole lives and even do His will, even minister to him through our compassion and goodness, yet not necessarily recognise that that is what we are doing. 
We may be good, yet we do not know or realise that the source of that goodness is God. God therefore calls to each of us, bidding us to come closer, to open our spiritual eyes to what He wants to show us, to open our spiritual ears to hear Him speak. He wants us to open our hearts, to come to know him better. He wants us to draw close.
Perhaps we are not open to listening to God directly, yet God speaks to us in many ways, through Bible verse, spiritual direction, prayer answered, other people, a Word of Knowledge. Perhaps we think that He does not speak in a direct fashion, that visions are rare, compared to the days of The Old Testament .
Yet listen, faithfully and openly and you might hear Him call you. You can trust that the voice is of God, for God will always speak the truth. You will learn to feel and know its rightness in your whole being, if it speaks true, for a Word of God is pure love. So listen for His call.
Let your heart respond with joy that he is calling you. And indeed answer with love and faith and all your days will be blessed.
Come listen to God and especially this Lent let us listen intently to his call and draw closer.
For he speaks indeed and calls us by our names.

Christ brings life to all. 
This is His promise and our hope.
Yet first we must seek him. The choice is ours. God speaks to us. He gifts us this promise of life if only we seek him. And Lent is the perfect time to journey deep into seeking God. And as we seek, so we shall find, for this is also promised by Christ himself in the Gospels.

And what greater gift will we find than the gift of life, which is fulfilled and given freely through the path of seeking. As we seek we grow in understanding of the way to life. As we seek God we find Jesus, his Son, waiting with outstretched arms to love us and heal us and give us the Light of Life. 

He leads us on a mystery entering ever more deeply into relationship with the Trinity, Father, Son and Holy Spirit. As we move towards and through the Passion and Resurrection, life is more and more truly revealed to us.

What a gift we receive by choosing to say Yes to God's offer. All we need do is seek.
Let us always seek the light even if it is temporarily obscured. The inner light of God is always there. Amen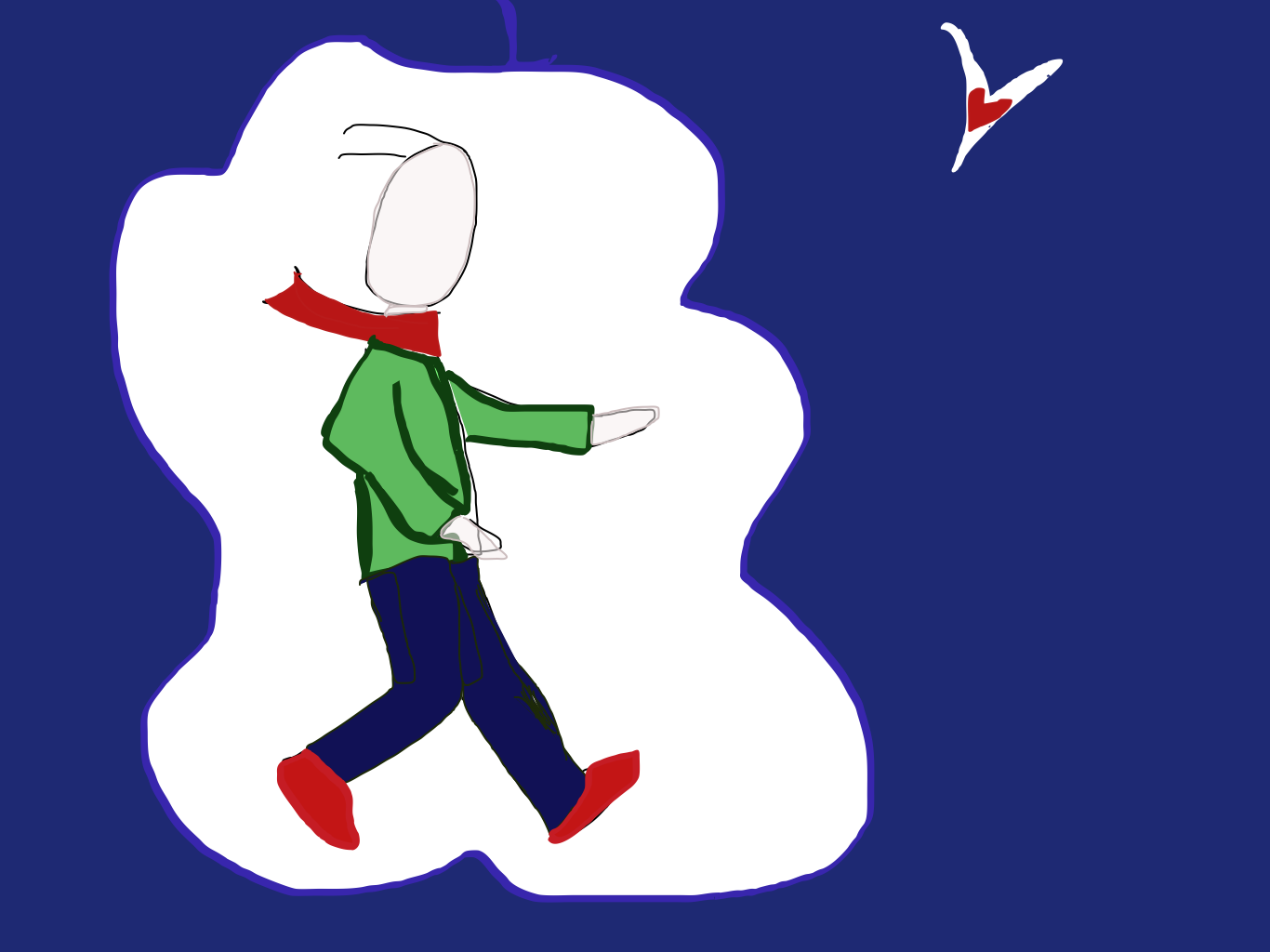 Ash Wednesday
Can we ever be happy if we cannot feel Christ's light in our lives?
When we feel cut off from it, we are limited, our perceptions and knowledge are limited, we can feel lost and alone. This is when we need to seek Christ's light shining within us, in order to remember the truth that He is with us always, despite our ability to always feel this is so.

True happiness comes then, from trusting in His light and from following God, where He leads us, even if that is unknown. God will always bless us and help us especially if we trust in him.

So let us never accept a life where Christ's light does not shine, yet if darkness, difficulties and fear seem to obscure our view, then is the time for courage. Courage begets hope and hope begets trust. Let us always trust then, that we will hold steadfastly to trust in God's aid in all circumstances; in the possibilities we cannot always see.

God will always lift us and help us, in some way. And remember that God has also given us an angel to guide and protect us. God's angel gives us courage to say "Yes. I will follow Him. "

Trust in the Lord; His mercy and His love. 

Let us always seek the light even if it is temporarily obscured. The inner light of God is always there. Amen
Entering into Lent: Shrove Tuesday
We hope to publish daily reflections through Lent, starting with Shrove Tuesday.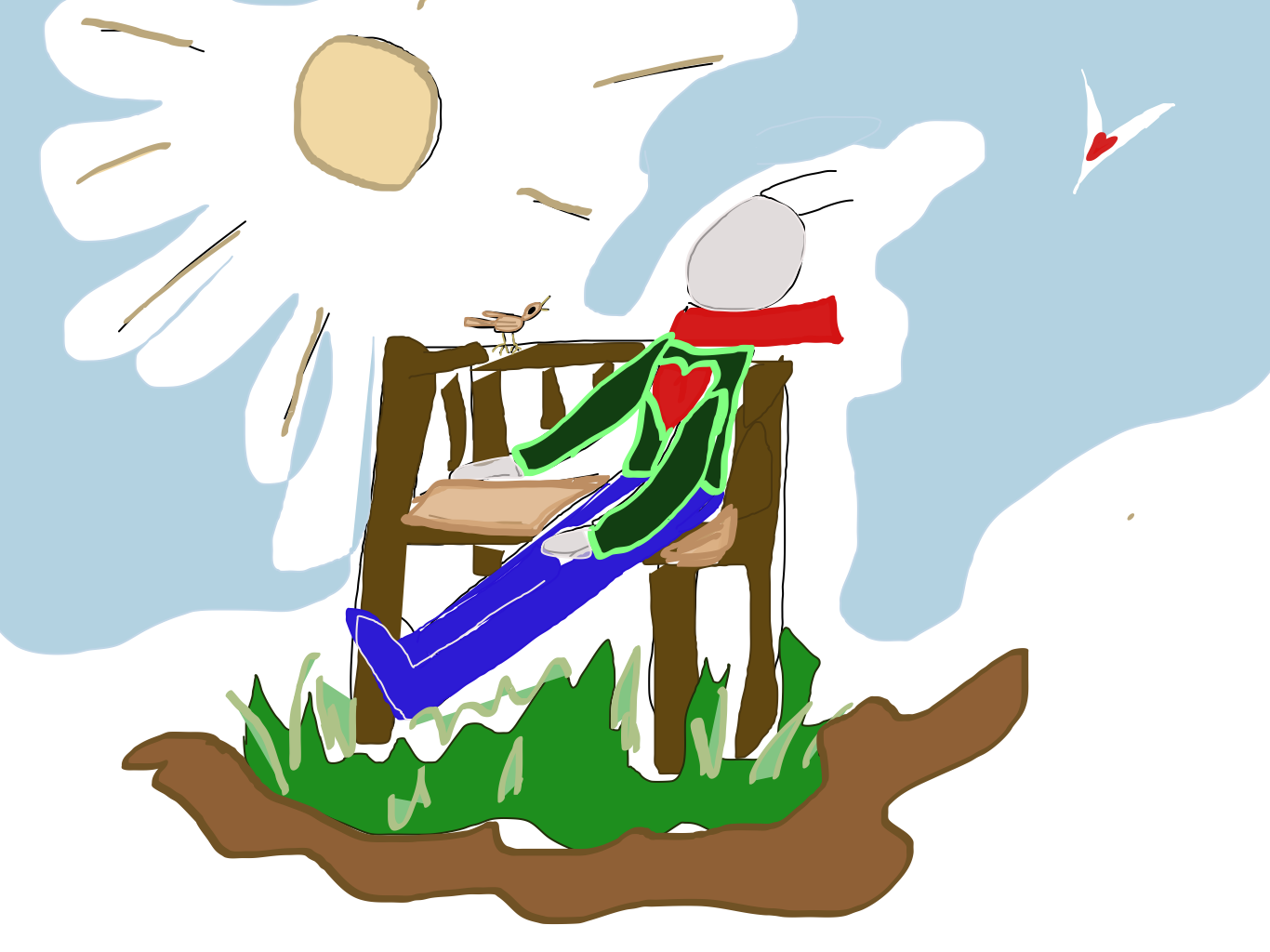 Lent is a time where God bids us look at our relationship with Him. It is easy to talk about God, to say His name and to appear to observe ritual and obey the law.....
....yet Lent is a time to truly examine our hearts, to see how much we have really allowed Christ to enter within, whether we have allowed love to fully take seed and grow in us; whether our practice is congruent and true to the living Light of the World or whether we pay more lip service to God's Word, than being fully alive in the love of the Awesome Mighty Trinity?
This is a time when we can reflect upon how closely we have allowed Jesus to be with us, in our daily lives? Have we let Him in? Can we let Him come closer and do we dare to take the risk of being truly seen. Are we afraid that He might find us wanting, sometimes petty, shallow, insincere or ineffective, grieving, angry, hurt, despairing, fearful or lost in self-importance?
Yet if we dare to take another step toward Him, even if we are not as perfect as we would like to be and even if He finds these things hidden within us, yet still He will make His home with us and He will let His light shine on the truth of our loveliness. For He has told us so and that that is the truth at the centre of our being; we are lovely, for He has made us so and His light will shine on all hurt and all untruth within us and without us, until it is vanished and love alone remains.
Then our worship will be true and then we too will shine in the world for Him, for He will be close indeed and nothing will separate us from that Love. Joy indeed. Praise God for the journey of Lent.
Let us dare to look and see the Truth, that we are loved by Him and we are lovely! Amen