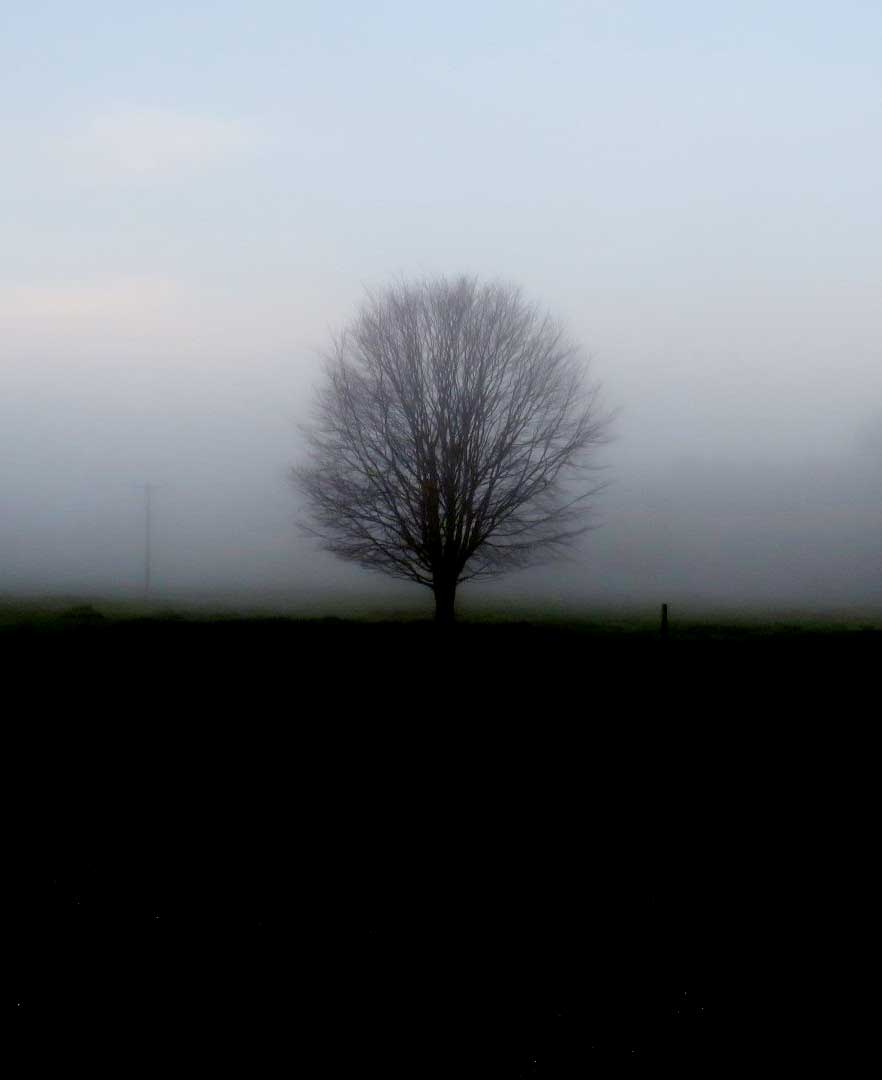 (This was originally published in Good News magazine.)
I have always felt led, guided and inspired by the Holy Spirit; perhaps it has a lot to do with being born in Belfast, growing up in South Africa during the apartheid era, where I experienced radical Christianity, plus a life long devotion to the work of Paulo Friere, the great South American educationist.
 Four years in the seminary, taught me a great deal, but I left frustrated and disturbed by what struck me as a dysfunctional system. I fell in love and got married 26 years-ago. However our life together very quickly descended into chaos, for my wife was stuck down with a devastating incurable neurological disease; so began a journey of pain and spiritual oneness, into the Heart of Love, the awesome Mighty Trinity.
 We have been led to the edge: of society, of coping, of life itself. Where has the Church been in this?
 Initially we had a presence, we were known, we were loved, we participated,we interacted; Church came to us. We prayed at home together, celebrated house masses, we grew in fellowship.
 We led a small Christian charismatic prayer group.
Hard to engage and create new bonds and fellowship
 As the illness increased in intensity, we had to move seeking medical help and expertise that turned out not to exist. Moving to a new community though, as a severely ill person and carer, made it hard to re-engage and create new bonds and fellowship.
 Sadly, the church was not able to engage or reach out to us, in the ways that we needed it to, in order to feel included and in communion.
 Being part of a community and becoming ill are not the same as being ill and unknown in a new community. The stresses on the carer are immense: of how to protect the person and provide for their needs as well as your own.
 We moved from being at the centre of a loving church community, even though my wife was physically bed/ house bound and isolated, to being unaccepted, passed by, patronised, rejected and isolated.
 However, even though we are not active members of our local church (over the years we seem to have become out of sight, and out of mind), we have many gifts to share, many graces given and gained through intimate knowledge of the suffering Christ on the cross, powerful gifts of the Spirit, discernment, knowledge, tongues, prophecy, prayer, love, which have led us to reach out in new ways to maintain communion with the suffering Church and create meaningful community, here on the edge.
 If you journey deep into suffering either you are inspired to survive or you fall into despair.
 We needed to share our spiritual journey and make
Spiritual Connections
I wrote books. We prayed. I learned web design, in order to build and maintain a website that could effectively reach out, support and inform people with my wife's illness (www.stonebird.co.uk).
 Eventually we found that it was not enough to focus on the illness, we needed to share our spiritual journey, make spiritual connections, reach out in prayer to others and receive prayer.
 As the decades pass, we pray and contemplate together in our own way, given that every single moment is one of torment and complex suffering. Our world is reduced to the silence of a single room, my wife is profoundly noise sensitive .
 Attending church services, theatre, parties, walks, attending weddings, funerals, visiting family, socialising, none of these things are possible. Even eating together, sharing ordinary things in an ordinary way, these things have become impossible.
 We are no longer able to physically see people, but others we have never met physically, have reached out in the Spirit to pray with us and for us.
This is true connection of Spirit.
 Their help is vital. 
 We who pray at home, alone, isolated from society and the church itself, are the church of the excluded; as such we are so close to Christ, there is little separation.
 We are uplifted and strengthened by the cross. We are inspired by the Spirit. We are touched by the presence of God in the most Holy Eucharist, which we rarely receive.
 Clinging on only to God for survival, renewal, hope and help, this is a triumph over adversity.
Seek God within
 This then is our message. Where do you seek God when you are ill or struggling or when life does not work out as planned?
 Seek God within. Seek God with each other. Seek God in secret hidden places, in stillness, in the sanctuary, in the temple of yourself lies the key.
 If you have once received Christ in the Eucharist. He is truly with you. You cannot be separated.
 Do not look for him in the empty tomb where He is not. Seek him in your heart and there be transfigured by love.
 Pray, above all things pray for the healing of the world and the Church. See Him in your neighbour. Look for those who are isolated, struggling, find a way to bring Christ to them, find Christ already in them.
Look to the needs of your next door neighbour, be guided by the Spirit of love. Charity is seeing with spiritual eyes the truth of your neighbour's suffering and reaching out with an open heart.
 Do not make your prayers empty words. Make them living breathing actions of the Spirit; be empowered, lifted into the Heart of Love and there find the healing, the hope and the power